Remember when you were little and your parents didn't have to worry about monitoring what you watched on TV? I do! I remember and I miss watching shows that were specifically designed for little kids and there were no naughty parts and no worries that your child/children were watching SMUT. Yep.... Smut. Now that I have a little kiddo myself it makes me worry when I see certain shows marketed towards kids. Thankfully I am a die hard Disney fan and the majority of their shows I would feel more than comfortable watching. I am seriously considering not telling my kids what shows are actually on and just letting them watch copies of the shows I watched as a little kid. Such as.........
My Little Pony Tales were great! Boys had Transformers and us girls had this!
CareBears are seriously one of my all-time favorite cartoon characters. EVER! I loved that they were friends with the little stars and eventually with the movie they got CareBear cousins and had the BabyBears. So stinkin cute.
Rainbow Brite I don't remember too well but I know I loved her awesome outfit (who wouldn't want to wear every color of the rainbow ALL THE TIME?)
Oh Strawberry Shortcake. I loved your pets and the fact that you make me hungry. Yummm
Fraggle Rock is rad. Seriously. It's from Jim Henson people. JIM HENSON. My sister the MomBabe found Fraggle Rock on DVD and I won't lie... I'm super jealous.
Eureeka's Castle was one of the ONLY good shows (in my opinion) that Nickelodeon ever made. Good job guys! You got one right!
Smurfs. I already loved the color blue and after watching the Smurfs and seeing that their whole bodies were blue I was pretty sad I couldn't be a Smurf too.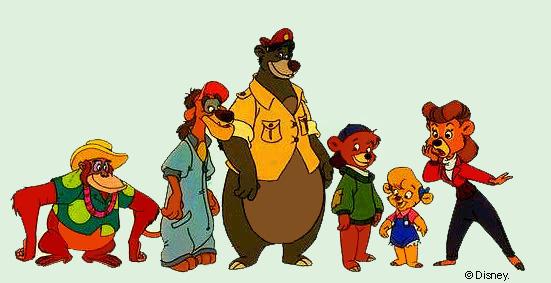 Tale Spin! Hello..... A cartoon that was a spin-of from Jungle Book?!?!? How could it NOT be amazing? I remember doing a synchro routine to the theme song and totally winning. AWESOME.
What do you miss most from YOUR childhood?!?!